Peace of Mind
Commitment to the Community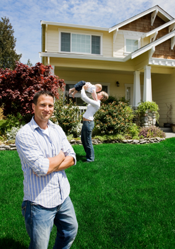 Our commitment to the community reflects highly even after each job completion. How? All materials are carefully sorted for the CRD recycling programs so that we can reduce the impact on our local landfills and environment.
Factory-Certified Installation
To ensure your total satisfaction, our company has been provided with extensive educational materials developed by GAF-Elk's technical experts—allowing us to stay current in the latest roof installation techniques. In fact, our foremen commit to quality installation training using GAF-Elk's industry-leading educational tools. That's why GAF-Elk has authorized us to offer their enhanced system warranties, which even includes an option for a factory inspection of your finished roof!
Superior Protection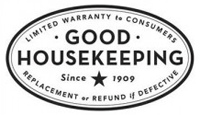 Most people think that a new roof is nothing more than just nailing up some shingles. Master Elite™ contractors know better — that's why they recommend GAF-Elk's Weather Stopper® Roofing Protection System. It gives you the best protection against a variety of all-too-common roofing problems. Plus, each component used in the system has earned the prestigious Good Housekeeping Seal.
"Worry-Free" and "Hassle-Free" Warranty Options


Because of their unique training and factory-certified status, roofs that are installed by Master Elite™ contractors are eligible for special warranties — all backed by GAF-Elk's financial clout as North America's largest roofing manufacturer.
After all, a warranty is only as good as the manufacturer that stands behind it. With a GAF-Elk roof, you know that you will be covered throughout the warranty period — without fail! Ask about which warranty option would be right for your home.
10 Year No-nonsense Labour Warranty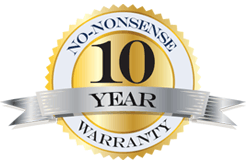 Every job completed comes with a written 10 year no-nonsense labour warranty. If a concern should arise within the 10 year warranty, we urge our customer to call us immediately. If an inspection or a solution is required, then this will be done at no extra cost to the customer. If a repair is required, this will also be done at no extra cost. Simply put, we are 100% responsible for the quality of workmanship on your roof.
However, if this inspection reveals that the materials are defective, Mountain View Roofing will assist you with all aspects of your warranty program.
Safety

You, your neighbours, and your home are all major concerns when removing the old shingles off of your old roof. Before beginning the tear off, we carefully prepare the site by protecting decks and covering windows, for example.
Clean Up
The tear off process is messy and requires attention for the clean-up. A great deal of effort is put into removing all of the resulting debris. Some of our clients have referred Mountain View Roofing solely based on the impressive clean-up that was done. We believe that what is done on the ground level, reflects what is done on the roof.
Trained and Knowledgeable Staff
Factory certified installers are on your roof!
Quality Control

The owner of Mountain View Roofing is on every roof, every time. We are a proud member of the BBB and we are registered with Work Safe BC.