Product
Searching for the best materials to go on your roof?
Our mission is to build your roof to the highest standards available. We carefully select our manufacturers and suppliers to obtain the most attractive, cost effective and most importantly, durable materials. We also consider what manufacturers have done in the past, and what they are still doing today to respect their warranty.
We use GAF-Elk, North America's largest manufacturer of residential roofing, because we want to provide the best for our customers.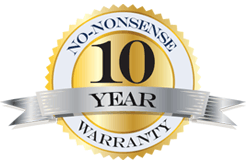 Superior protection
Non pro-rated material defect coverage for up to 50 years

Full system coverage
All Weather Stopper Roofing System components

Increased System Components
Including Deck-Armor roof deck protection and solar vents

Tear-Off
Now covered in the System Plus Warranty